Cryptocurrency screener
The Analytics Tool making traders job easier
15 days free trial




The market monitor
Demand and supply analysis
Real-time market data from the top exchanges

Our Team has been day trading since 2017. We have tested out hundreds of tools and pointed out the ones which are the most efficient in terms of providing the right data for the technical analysis, managing the risks and improving the expected value of trades.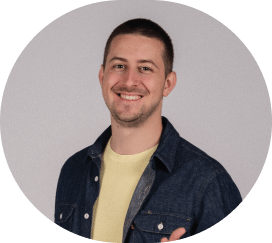 Alex Zukutoke
CEO Cryptovizor



Delta BTC
Delta Chart Advantages
Aggregated BTC trading volume and delta

The weighted average exchange price chart
The current BTC price is shown

Trading volume and delta indicators are a part of the price chart
Integrated TradingView with all the features

All USDT trading pairs Screener
Binance Spot
Real-Time Data from Binance
5m, 15m, 30m, 1H, 2H, 4H, 12H, 1D time frames data received from Binance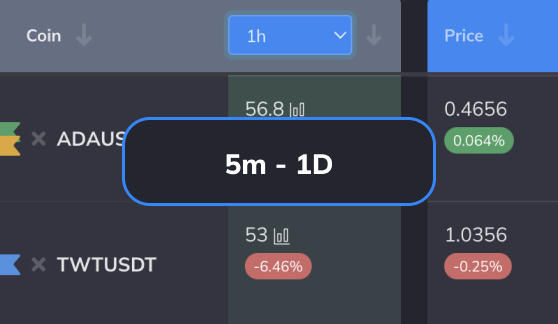 RSI (relative strength index)
Option to sort RSI according to the value or change in %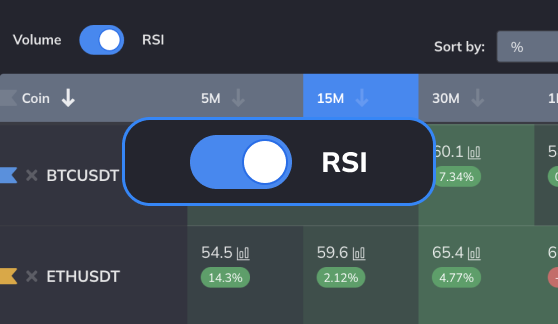 Quick trend detection by MA
Moving average data with customizability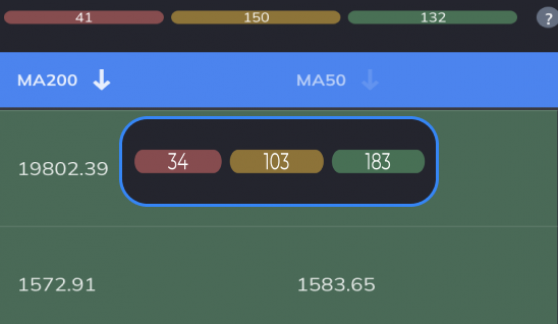 Volatility factor
Volatility indicator for all timeframes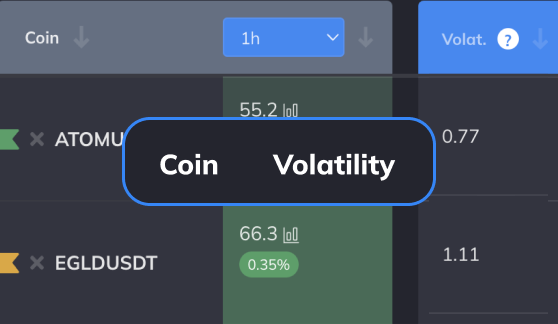 Trading Volume USDT
We use moving trade volume - the best solution for the screener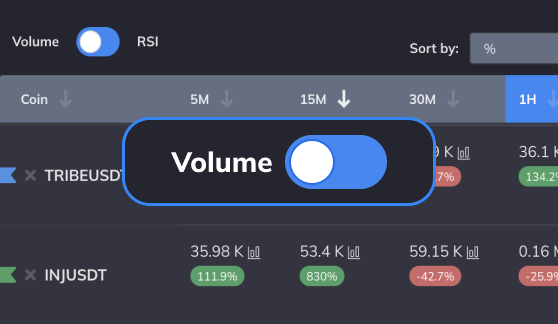 Delta + Cumulative Delta volume
The difference between the volume of market buy and sell orders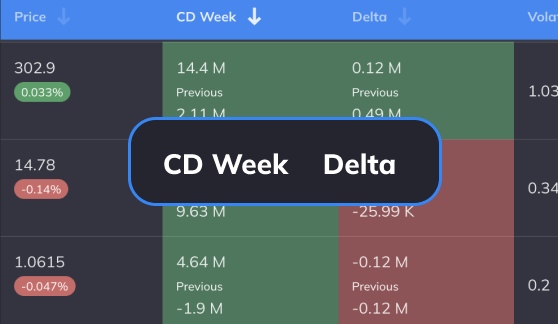 Cryptovizor is created by the team of day traders. The features have been chosen according to the basic needs in making every day decisions.
There is nothing like Cryptovizor in the market. Everything is in one place and it saves 2 to 3 hours daily letting you focus on trades only
Linear Charts
15m, 30m, 45m, 1H, 2H, 3H, 4H, 6H, 12H, 1D linear charts in one data array




Trends
Trends feature reflects the current trend on the 15m, 30m, 1H, 2H, 4H, 6H, 12H and 1D time periods




Heatmap
Heatmap supports Volume, Volume change, Price Change, Volatility, RSI change




Time is money

We understand the value of getting the right information in a right time. The best case scenario is to be on the edge and get that information earlier than the others. Cryptovizor updates the BTC data every 10 seconds and other crypto assets - every 5 seconds
Try it now
Security and Privacy
Personal data security is our main priority. We promise to keep the security and privacy on a high level for each of our users.
Trusted hosting provider being always uptime
3 Active sessions per user
Two-factor Authentication
DDoS Attack Protection
Information about Cryptovizor screener
Buying and selling cryptocurrencies is associated with risk. To minimize losses, it is recommended to conduct a thorough analysis of the selected assets, to make a certain trading system. To help traders, the screener crypto Cryptovizor is offered, which provides maximum information to make further decisions. Built-in filters allow you to select promising situations that match the trading system.
Crypto chart screener

Using Cryptovizor, you will get access to modern analytical tools. The program has no analogues because it was created as an absolutely new project in the segment of decentralized digital assets. The unique service includes a couple of modules. The best crypto screener offers Bitcoin Delta and Binance spot USDT pair screener.
Bitcoin Delta

Bitcoin Delta is a chart that combines data from popular crypto exchanges. Among them, there are:
Binance;
Bitstamp;
Bitfinex;
FTX;
Coinbase;
Kraken;
Huobi;
KuCoin.
The average exchange spot price is used in constructing the chart. Now there is no need to check the value of the cryptocurrency on each individual resource. Everything is perfectly visible.
Due to integration of the module with TradingView, it is possible to apply markup and adjust the indicator. All changes are saved.
Cryptovizor is considered as the best screener for crypto because the Bitcoin Delta module provides not only the average price of the asset. You will also get information about delta, trading volume and cumulative delta.
Screener for crypto assets (spot USDT pairs within Binance)

The module includes four tabs. You can open at any time:
table;
trends;
line charts;
heat map.
It is proposed to save a specific coin or their list to work with. The advantage is that you can open TradingView from any tab. This will allow you to compare values and make sure you understand the information correctly.
Table

The table shows the information coming from the Binance exchange in real time. Check in crypto screener volume and other parameters to stay up to date.
You can set the time frame for your convenience. For example, 5, 15 or 30 minutes. If long intervals are required, specify 1, 2, 4, 12 hours or 1 day.
The left segment represents the RSI or trading volume. In the right segment you can see price, weekly cumulative delta, delta of the selected timeframe, moving averages, volume index.
It is offered to filter cryptocurrencies in the table by three states (uptrend or downtrend, active trader zone).
Multicharts Binance

The crypto chart screener displays the closing price of the asset at each minute. The choice of a certain period is offered for your convenience. For example, 15, 30 or 45 minutes. You can choose longer intervals - 1, 2, 3, 4, 6, 12 hours or 1 day.
Sort the data by ticker, volatility or price change. Using charts, you will visually evaluate all assets.
Trends

The tab is necessary for tracking intraday trends (uptrends, downtrends or flat). Here you can view coins that were moving in the same direction but reversed in the last few hours.
Heat map

Here you can check out the major movements within a particular timeframe. Choose in crypto screener volume change, price, volatility or RSI. You can also display only certain moments on the map. For example, data with increasing trading volume.
Cryptovizor is an innovative product that will help you make trading easier and increase your profits from your transactions.